Bidish Acharya is co-founder of MeroHostel.com, a web platform that lists hostels inside the Kathmandu valley.
Bidish launched MeroHostel in 2015 while he was a BSc. CSIT student at Deerwalk Institute of Technology. He is working as a creative engineer at Deerwalk Services. MeroHostel is a successful Nepali startup, with more than 280 hostels listed on the website and 4,000 weekly users. Find out more about Bidish's MeroHostel journey, from the man himself.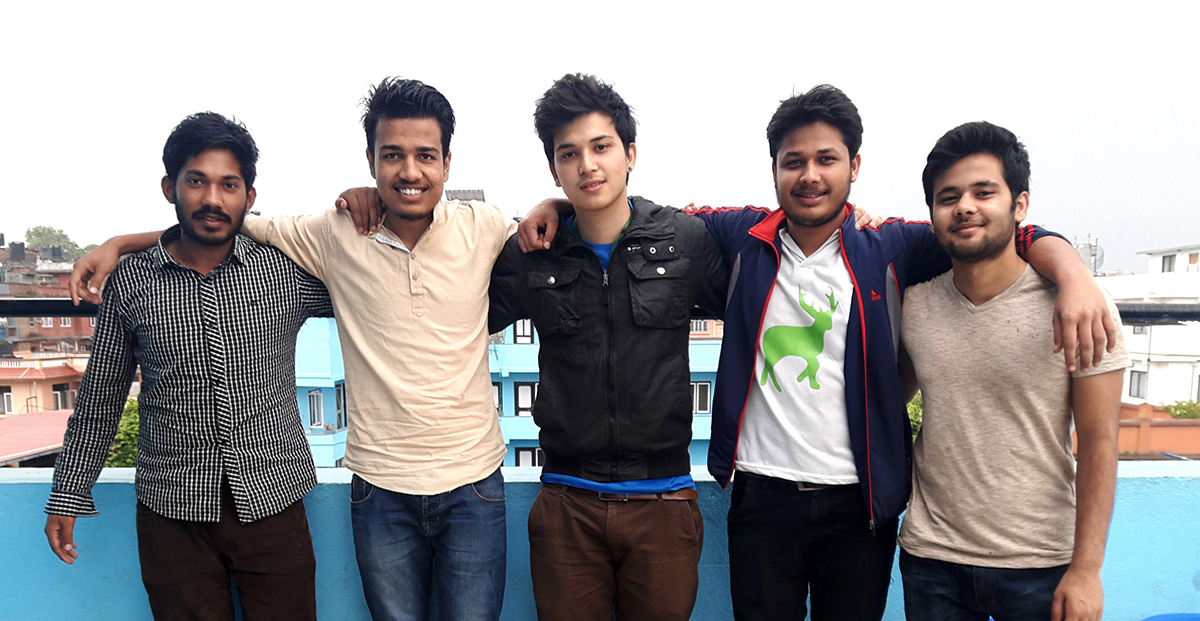 MeroHostel Team. From left: Abhishek Gupta (Designer), Bidish Acharya (Project Coordinator), Sumit Shrestha (Designer), Sachin Aryal (Developer), Ashim Regmi (Developer)
Author:
Kabindra Manandhar
Kabindra Manandhar is content designer at OLE Nepal (www.olenepal.org). He has worked as a Math teacher in a rural part of Lalitpur district for 3 years, under the Teach for Nepal program's first cohort.